Author Name: Mani Sharma, Vice President, V5 Global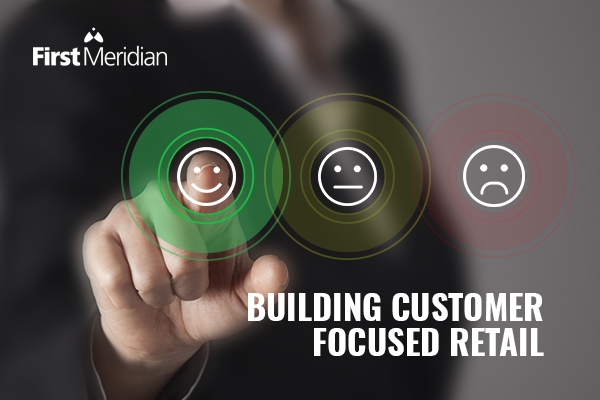 Led by advancements in digital channels, 2018 has been kind to retail in the US and world over, with the market reporting growth every month. In 2019, the market will be defined by emerging technologies that change the way consumers interact with their favorite brands, a shift in preferences, and the emergence of new battle lines for e-commerce. This year will be the year of separation, a year where long-term haves begin to separate themselves from the have nots. These trends are road map to a New Retail era altogether. This new era is built around the customer.
While 94% of retailers believe their company embodies customer obsession, only 18% of those same retailers report revenue growth from their customer-focused efforts*. Here are few areas that are critical to customer journey improving which will have a huge impact on the retailer performance.
Connecting with the Culture
More and more, consumers are shopping with their emotions instead of their wallets. Changing preferences and attitudes have already impacted how retail brands present and position themselves. The trend has resulted in brands having to equate their internal culture with their exterior identity. Companies will have to consider the image their brand conveys to the world, and work to create cultures that match consumers' changing values.
Delivery Experience
E-commerce continues its march toward becoming the most popular shopping medium across the board. In September 2018 the sector expanded by 11.4%. Today, most major brands have an online presence, and they all offer comparable prices.
A recent study found that the amount of time people are willing to wait for free shipping has dropped drastically. Programs like Amazon Prime have made two-day shipping the standard, so cutting down on shipping time is vital for any e-commerce business looking to stay afloat. With players like Amazon and Walmart becoming largely homogenous in this regard, Retailers seeking to differentiate themselves must do so by enhancing the delivery experience without customers compromising on the buying experience.
Customer Engaging Experience
Nearly 3,800 stores are expected to close their doors by year's end, and the brands that do survive will have done so by creating engrossing experiences. The old model of retail strictly focused on products being sold is no more applicable to consumers seeking a more engaging experience. The retailers who include experiential elements to the shopping by serving and treating their customers the way they would want to be treated will flourish.
Customer Subscription Experience
Today's buyers are also increasingly seeking shopping that is tailored to their preferences and delivered directly to their doors. The confluence of these trends has resulted in the emergence of subscription e-commerce, businesses that curate products and ship them to customers on a regular basis. The trend goes hand in hand with users' search for experiences, as they are more willing to shell out cash for a service that delivers a tangible benefit along with a personalized offering. The trend is expected to continue to build momentum in the year ahead.
Omni Channel Experience
Instead of a single touch point for consumers, over past years retail has widened the net to catch leads and convert them. It is important for independent retailers to maintain active presence in all the channels and keep fulfillment streamlined to give an omni-channel experience. This calls for deep integration across all channels, including websites, marketplaces, social media and brick-and-mortar.
The trends in retail are driven by a combination of an evolving technological landscape and the shift in demographics with younger customers. The ultimate question is how much the retailer would be willing to forge his business attuned to the new class of customers with the ever changing demands.